Lake Park-Audubon's "Raider Nation News" Earns 9 Emmy Nominations
Raider Nation News earned their nominations in light news, music video, fiction, PSA, commercial, public affairs/community service and best newscast categories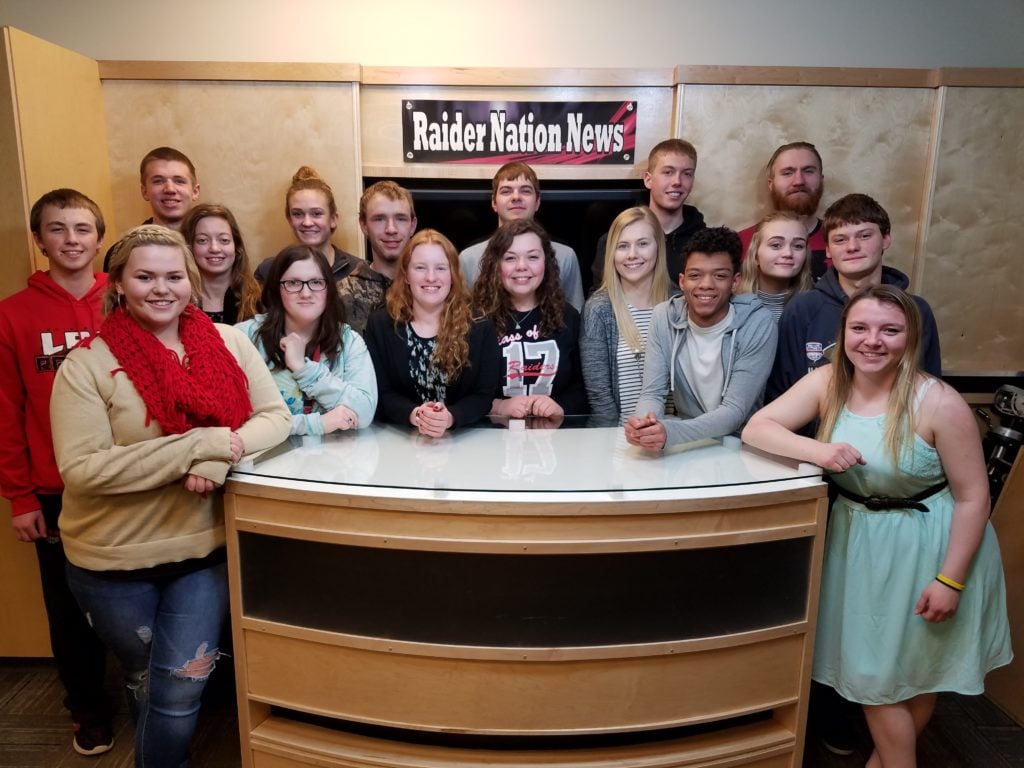 LAKE PARK, Minn. — High school students at Lake Park-Audubon are celebrating after being honored by the Upper Midwest Chapter of the National Academy of Television Arts and Sciences.
The mass communications class at LP-A earned nine Emmy nominations in the 2017 Upper Midwest Regional Student Emmy Awards for Raider Nation News, a show that is written, produced, edited and broadcast by students.
Raider Nation News earned their nominations in light news, music video, fiction, PSA, commercial, public affairs/community service and best newscast categories.
They also received a grant for over $1,500 for a new prompter.
The budding journalists have been using iPads and cell phones during broadcasts to read their scripts.
The award ceremony will be March 31st in Bloomington and they will be competing against schools in North Dakota, South Dakota, Iowa and Wisconsin.