Polk County Mailman Charged with Bestiality
Authorities say the homeowner looked at surveillance footage and watched Chapman engage in a sexual act with the homeowner's dog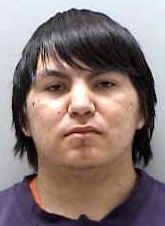 POLK COUNTY, Minn. — A Polk County mailman is accused of having sex with a homeowner's dog while delivering a package.
Authorities say 21-year-old Brian Chapman is charged with one count of felony second degree burglary and misdemeanor bestiality.
They say the homeowner watched as Chapman entered the garage with a package but did not leave immediately.
Authorities say the homeowner looked at surveillance footage and watched Chapman engage in a sexual act with the homeowner's dog.
His employment status with the U.S. Postal Service is unknown.