Bird Flu Hits Supplier of Nation's Largest Chicken Producer
31 farms are under quarantine in an effort to keep the virus from spreading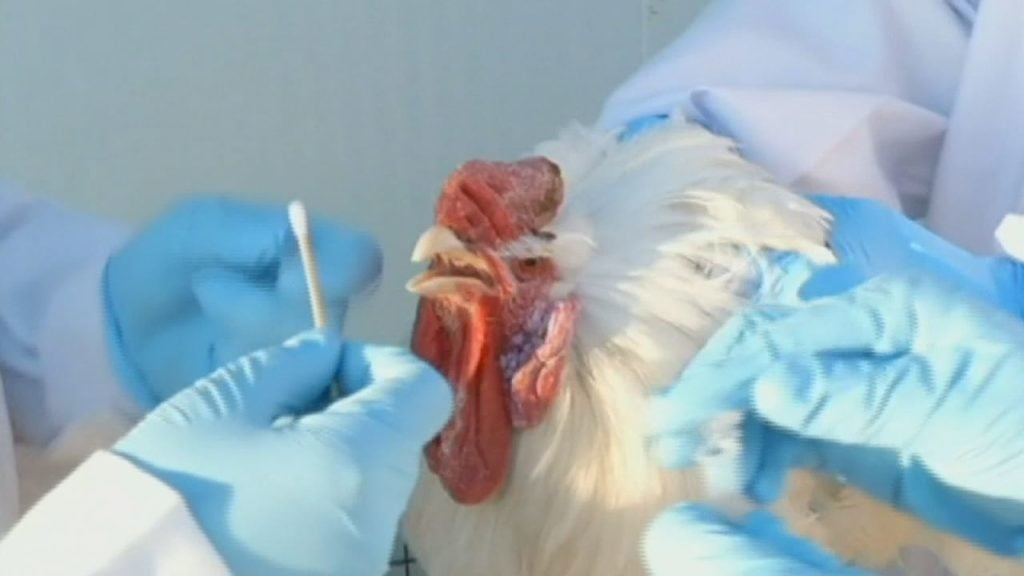 NATIONAL — Tennessee Agriculture Commissioner Jai Templeton has confirmed at least 74,000 chickens have been destroyed on one farm and 30 other farms are also under quarantine after health officials detected the H7 strain of bird flu outside of Chattanooga.
The 30 other farms being tested are within a 60 mile radius of the infected farm.
Templeton said lab tests confirmed the nation's first strain of H-7 this year.
The infected farm is one of the suppliers to Tyson Foods, the country's largest chicken producer.
Officials with Tyson said they are working with state and federal officials to ensure their products are safe for people to eat and have not yet issued a recall for any of their products in connection with this announcement.
They said chickens will not be transported in the area unless they test negative for the virus.
Bird Flu Risk for Humans
Officials with the USDA said while the risk of a person dying from bird flu is low, it can happen and they stress people should not handle sick or dead poultry without taking proper precautions like avoiding skin to skin contact.
Most people become infected with the virus after coming into contact with saliva or feces of the infected bird.
Templeton said they are monitoring the health of workers who were on the site as the outbreak was happening.
According to the CDC, symptoms of avian flu include fever, cough, sore throat and pneumonia and while there are many strains, only the H5, H7 and H10 have been fatal in humans.
Officials said the biggest threat with humans handling infected birds comes from them also handling healthy birds, which will spread the virus quickly to flocks.
Bird Flu Risk in Food Supply
The H7 strain of bird flu is the first confirmed case in the United States in 2017 but Tennessee Health Officials stress they have destroyed all of the infected birds and stopped the virus from getting into the food supply.
Tyson officials agree. "Consumers should know that this is an animal health issue and not a food safety issue. In the unlikely event that any chickens affected by avian influenza were ever processed, there's no evidence to suggest that any form of avian influenza can be transmitted to humans from properly cooked poultry," they said in a statement posted on their website. "According to the World Health Organization and the CDC, properly cooked poultry (minimum of 165 degrees with proper hygiene) is perfectly safe to eat."
In 2015, 50 million birds were destroyed with operations hitting Minnesota, Wisconsin and Iowa the hardest.
Governor Dayton declared a state of emergency after 100 farms were hit and cost the state over $500 million.
The World Health Organization said nearly 40 nations have been hit with the H7 strain since the fall of 2016 and reported South Korea has lost nearly 20 percent of their chicken population to the virus.