Details Released in Dilworth Auto Yard Drug Bust
Clay County and Moorhead K9 Units joined Dilworth police to search all the vehicles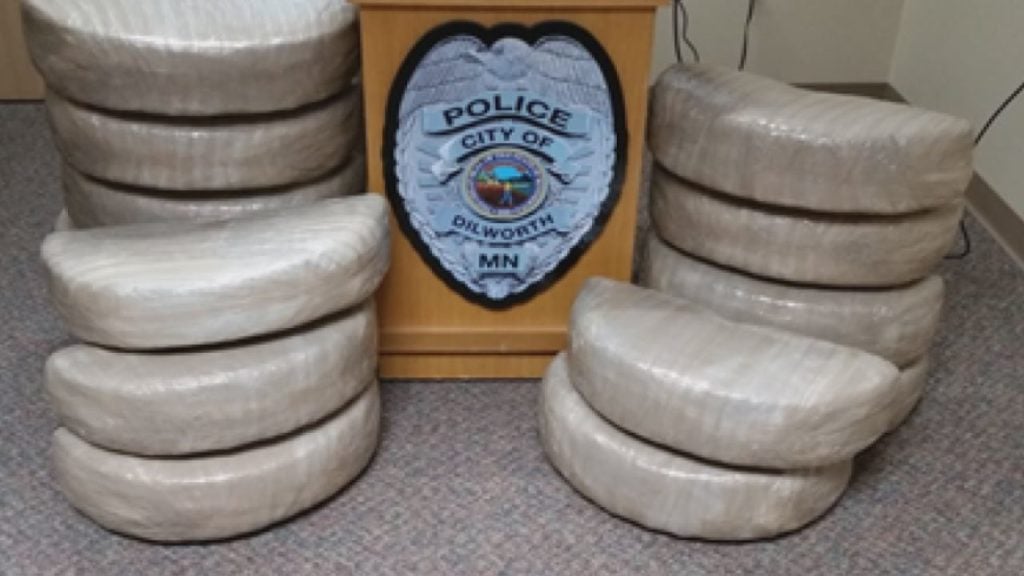 DILWORTH, Minn. — New details behind a search warrant to investigate the Dilworth Auto Yard have been released.
The eight page warrant explains how 217 pounds of marijuana was found inside the trunks of eight Ford Fusions.
On Friday, police were called to Inter-Rail Group, Inc. at 945 Center Avenue East.
When they arrived, the trunks were open to the vehicles, showing circular wrapped packages of marijuana disguised as spare tires.
Clay County and Moorhead K9 Units joined Dilworth police to search all the vehicles.
Altogether, the marijuana totaled $272,000.