Officer Moszer Memorial Coins Selling Fast
Proceeds from coin sales will help cover travel costs for Moszer's family and friends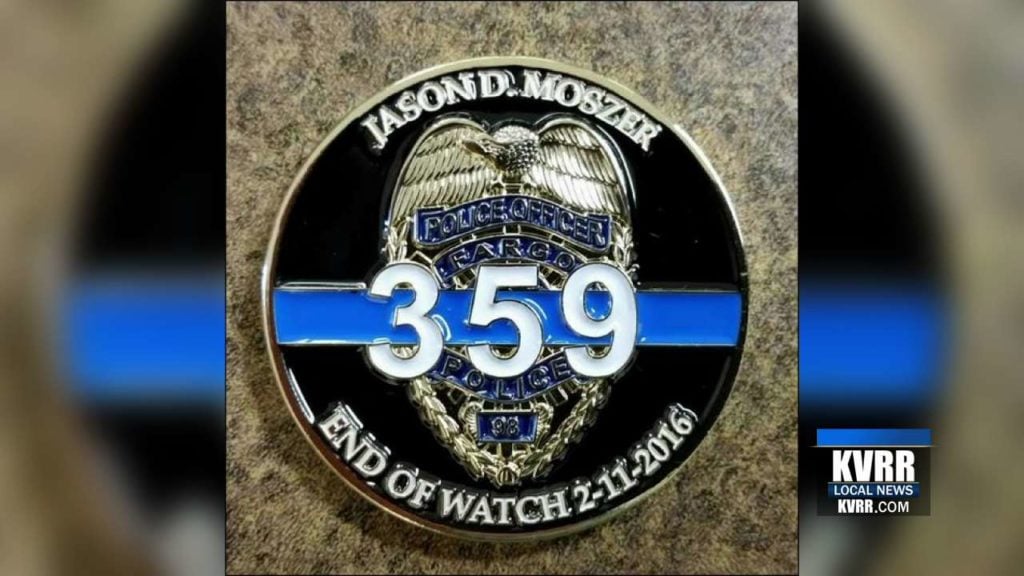 FARGO, N.D. — Officers say they've sold more than 1,000 custom coins to honor Jason Moszer, a Fargo police officer who was fatally shot in February, 2016.
Proceeds from coin sales will help cover travel costs for Moszer's family and friends.
They're heading to Washington D.C. in May where Jason Moszer's name will be added to the National Peace Officer's Memorial.
Each coin costs a minimum donation of $15 and can be purchased at either of these two police stations in Fargo.
KVRR will be at the National Peace Officer's Memorial and we will bring you complete coverage of the event.