UPDATE: Deputy State Fire Marshal Confirms Nome Church Fire was Intentionally Set
Investigators say they came to the conclusion after it was determined the building did not have electricity and no source of heating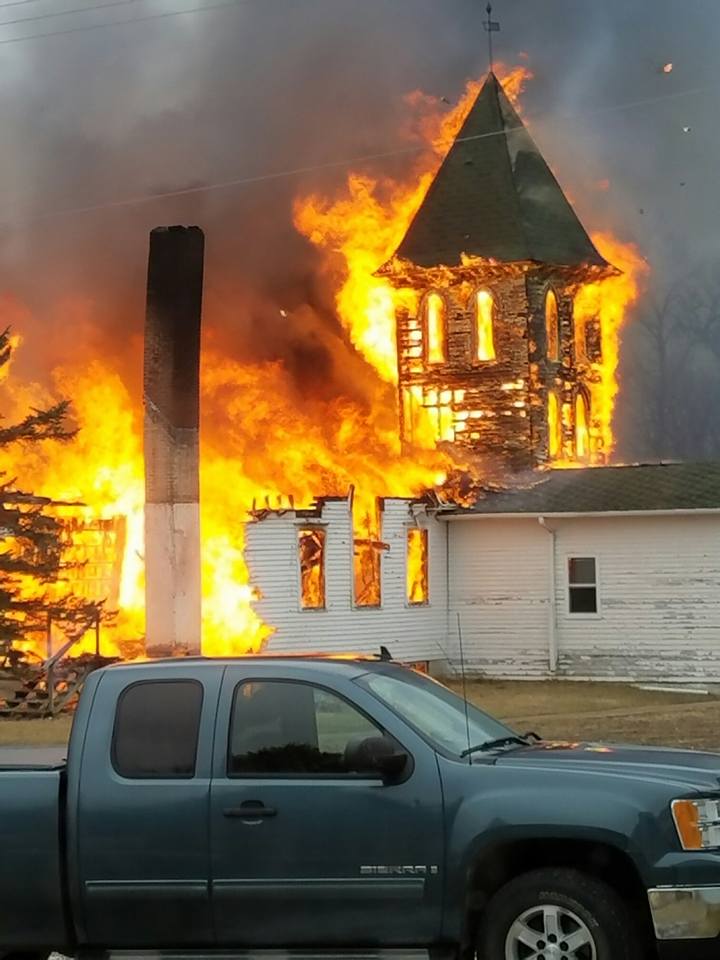 NOME, N.D. — The deputy state fire marshal said the blaze that destroyed a church in Nome, North Dakota was intentionally set.
He said the fire started near the southeast walk-in door of the locked and unoccupied church and was intentionally set with an unknown open flame device.
Investigators said they came to the conclusion after it was determined the building did not have electricity and no source of heating.
The church was in the process of being purchased by self-proclaimed white supremacist, Craig Cobb, who is well-known for trying to turn Leith, North Dakota into an all-white enclave.