City of West Fargo Releases List of Police Chief Applicants
The city will now begin reviewing the applicants and schedule interviews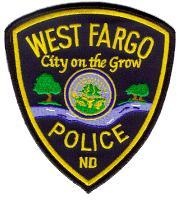 WEST FARGO, N.D. — There are 12 applicants to become the next police chief in West Fargo.
The interim chief, Gerald Boyer, is in the running along with two deputy chiefs from Fargo and Moorhead.
Three other officers with the West Fargo Police Department have also applied.
Candidates also include members of the Cass County and Mahnomen County Sheriff's Offices, FBI, North Dakota Highway Patrol, DOT and Bismarck Police Department.
The city will now begin reviewing the applicants and schedule interviews.
Mayor Mattern says he wants to take time with the hiring process to select the best person to serve the city.
Former Chief Mike Reitan was fired by the city commission in February for creating a hostile and toxic work environment.