Woman Pulled From Red River has Died
Police, fire and ambulance crews responded to Iwen Park at 52nd Avenue and University Drive shortly after 2:30 p.m.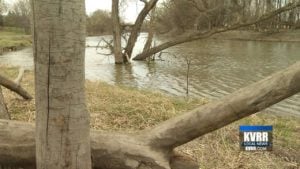 FARGO, N.D. — Fargo police say a woman has died after being pulled out of the Red River in South Fargo earlier this afternoon.
Authorities tell us they do not suspect foul play.
They have not released the woman's name.
People at Iwen park say they spotted the woman in the water.
Officers responded at around 2:30 p.m. to the 4900 block of South University Drive.
They say she was conscious when taken to the hospital.
The woman was in her 60's and found fully clothed.