Crookston Police Asking for Information on Easter Vandalism
The victim told police that several magnetic stickers expressing atheist views were taken from the bumper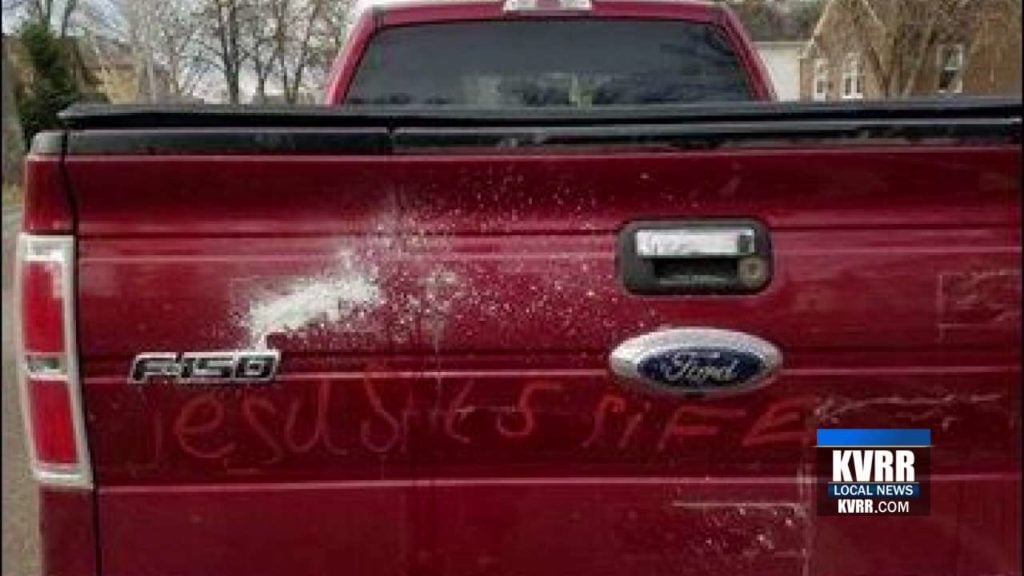 CROOKSTON, Minn. — An atheist was targeted by vandals in Crookston over the weekend.
His pickup was hit with eggs and flour.
It also had graffiti written in marker saying "if you don't like God, go" and "Jesus is life".
The victim told police that several magnetic stickers expressing atheist views were taken from the bumper.
He believed the vandalism happened between 11 o'clock Friday night and 7:15 Saturday morning at 114 Lincoln Avenue.
Anyone with information on the crime is asked to call the police in Crookston.