North Dakota Authorities Make Nearly 90 Arrests During Sober Campaign
Officers made 88 DUI arrests during the campaign from March 1 to 31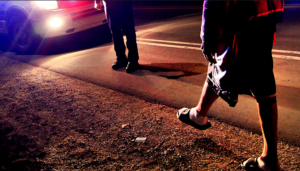 NORTH DAKOTA — More than 20 percent of the citations issued during the "Drive Sober or Get Pulled Over" campaign were alcohol and drug-related.
A total of 867 citations were issued in North Dakota.
Officers made 88 DUI arrests during the campaign from March 1 to 31.
There were another 23 arrests or citations for other alcohol-related violations such as minor in consumption or open container and 55 drug-related arrests.
In 2016, 43 percent of all motor vehicle fatalities in North Dakota were alcohol-related.