High Risk Sex Offender Gets Grand Forks Address
He was recently released from the James River Correctional Center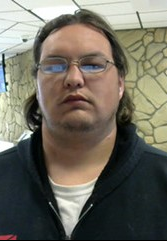 GRAND FORKS, N.D. — A high risk sex offender has moved to Grand Forks.
Anthony Rolland, 33, lives at 625 North 5th Street, Unit #2.
He was recently released from the James River Correctional Center.
Rolland has two convictions for Gross Sexual Imposition, once in 2001 and again in 2003.
He has a lifetime registration requirement.