Fargo's Mayor Mahoney Releases Statement on Racist Posters Found Downtown
Mayor Mahoney called these posters discriminatory and divisive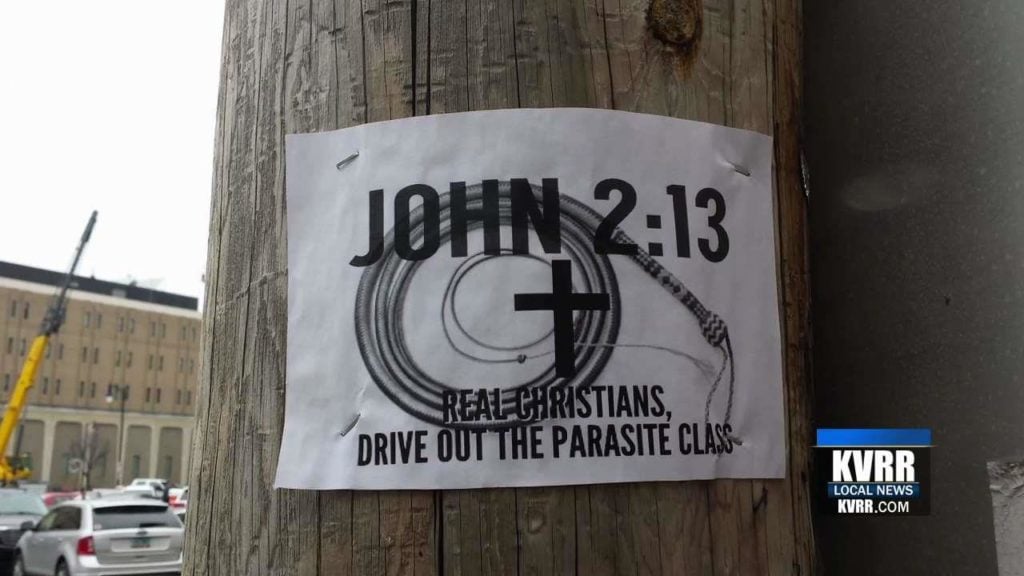 FARGO, ND — Fargo Mayor Tim Mahoney says discriminatory posters circulating downtown do not represent the people of the city.
Earlier this week, posters signed by The Flyovers which showed white supremacist beliefs were seen in a back alley by Wurst Bier Hall.
Mayor Mahoney called these posters discriminatory and divisive.
He says they do not value the city's mission to preserve diversity and inclusion.
Mahoney wants the city to act as a united metro to promote Fargo as a welcoming place.