Minnesota Couple Sentenced for Helping Hide Teenagers from Father
A Dakota County judge has sentenced the Dahlens to two years of probation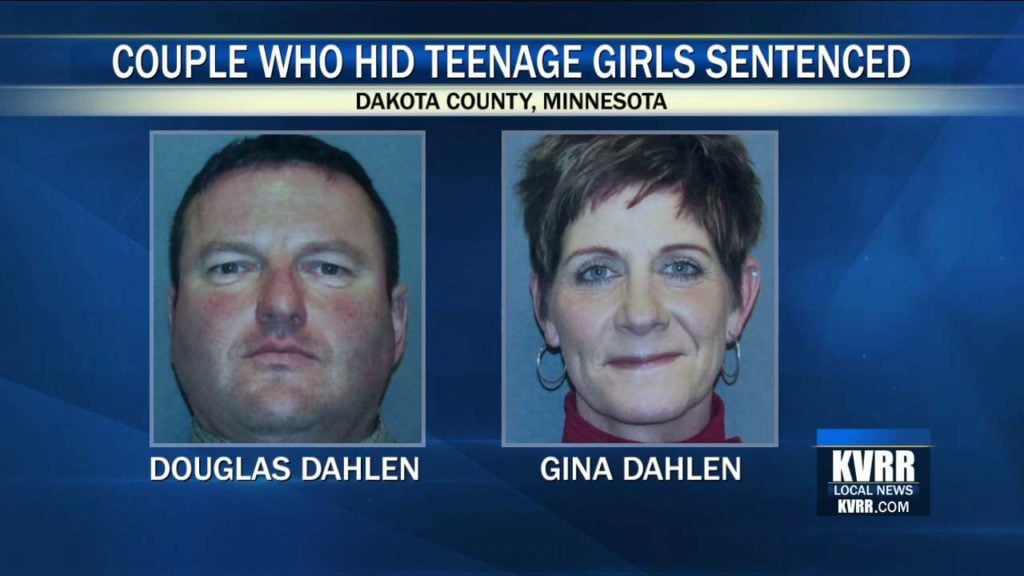 HERMAN, Minn. — The couple who helped a mother hide her two teenage daughters from their father on a ranch near Herman has been sentenced to probation.
Douglas and Gina Dahlen kept the girls at White Horse Ranch for two and a-half years to hide them during their parents' bitter divorce.
A Dakota County judge has sentenced the Dahlens to two years of probation.
The girls' father was granted custody after his daughters were found.
Their mother, Sandra Grazzini-Rucki, was sentenced in September to nearly eight months in jail and six months of probation.