Bark in the Park Brings Comfort to Humans and Pets
It's the third year the fraternities have teamed up with the shelter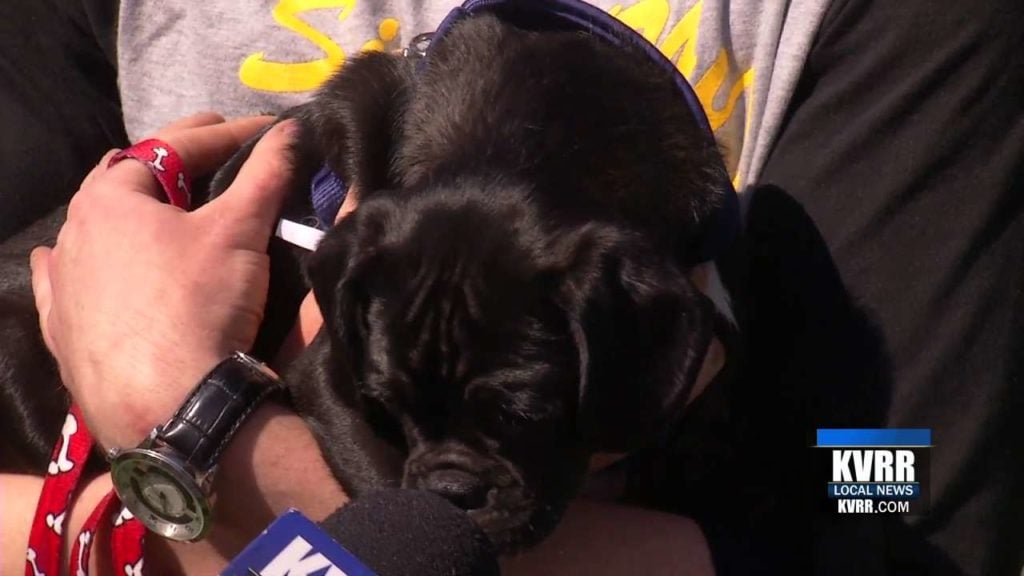 FARGO, N.D.–Getting ready for finals can be "ruff", but winding down doesn't have to be.
Two NDSU fraternities partner with Homeward Animal Shelter to help students take a break.
Sigma Nu and Sigma Chi held their third annual "Bark in the Park" fundraiser.
The animal shelter brought along some furry friends to campus and students also brought their own pets.
The fraternities cooked food and took donations to give back to the shelter.
"A lot of our guys will go there and volunteer to help out and it's nice to be with animals," said Derek Vander Vorste, the Philanthropy chair of the event. "Not a lot of people don't like dogs, we don't just have dogs here, people bring their cats, I have a friend that brings his hedgehog here."
Homeward Animal Shelter is always looking for long term volunteers.
To find out how you can help, click here.