Update: Red River Search Focused On Missing Man
29 year old David Michael Tikayne reportedly entered the Red River on Monday, June 5.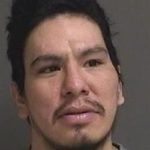 Update: Moorhead Police continue to attempt to locate a man that witnesses report missing.
29 year old David Michael Tikayne reportedly entered the Red River on Monday June 5.
Witnesses say Tikayne went into the river near 1 Avenue North.
There are conflicting  witness statements about whether  or not he was able to swim to shore.
The Moorhead and Fargo Fire Departments, along with the Red River Valley Dive and Rescue Team, have continued to search the Red River without success. 
Anyone with information about this incident, or information about David Tikayne, is asked to call the Red River Dispatch Center at 701.451.7660 to speak with the on-duty Moorhead Police supervisor.
—
FARGO, ND — Rescue crews spent the afternoon searching the Red River after receiving a call that one man may have gone in and never came back.
A witness called 911 after they say a man went into the Red River.
The caller wasn't sure if the man ever came back up or not.
Authorities said bystanders were under the influence, resulting in inconsistent stories.
Crews began searching the area around the Oak Grove Park Bridge with both rescue divers and a sonar boat.
"We take the river rescue calls pretty seriously," said Assistant Chief Jeff Wallin of the Moorhead Fire Department. "Sometimes it's a witness passerby that didn't have knowledge of the events. In this case, it sounds like it was parties that were actively in the river with the individual. The plan is to discontinue operations for the evening and then we will do daily searches of the river and the river bank areas each morning. For the next three to five days until we see something happen."
Authorities say they will most likely search the area from the bridge up to the 12th Avenue dam area.
Both the Fargo and Moorhead police departments responded to the call.
So far, there is no evidence of anyone in the water.