Douglas County Authorities Catch Up with Wanted Motorcyclist
Cada's motorcycle was impounded and may be seized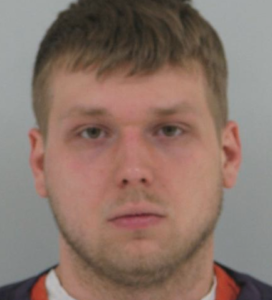 ALEXANDRIA, Minn. — After releasing dash cam video of a brief chase, the Douglas County Sheriff's Office catches up with a wanted motorcycle driver.
Authorities arrested 23-year-old Brandon Cada of Alexandria after asking for the public's help in locating him.
Cada's motorcycle was impounded and may be seized.
The motorcycle was clocked at 80mph on County Road 82.
Several deputies attempted to stop the motorcycle but had to stop the pursuit when traffic began to increase and safety of the motorcyclist was in question.