Body Pulled From Red River Identified
29 year old David Tikayne went missing on June 5.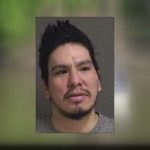 FARGO, ND — The Ramsey County Medical Examiner's office has confirmed that the body recovered from the Red River on the morning of June 15 is that of 29 year old David Michael Tikayne. 
Tikayne was seen entering the river on June 5 with conflicting witness statements as to whether or not he was able to swim to shore. 
Extensive search efforts were conducted by the Moorhead and Fargo Fire Departments, along with the Red River Valley Dive and Rescue Team.
Tikayne's family has been contacted and appraised to the identity confirmation and that no foul play is suspected in his death.