Minnesota's CAIR Requesting Fargo Assault be Investigated as Hate Crime
The Somali-American Muslim man suffered non-life threatening injuries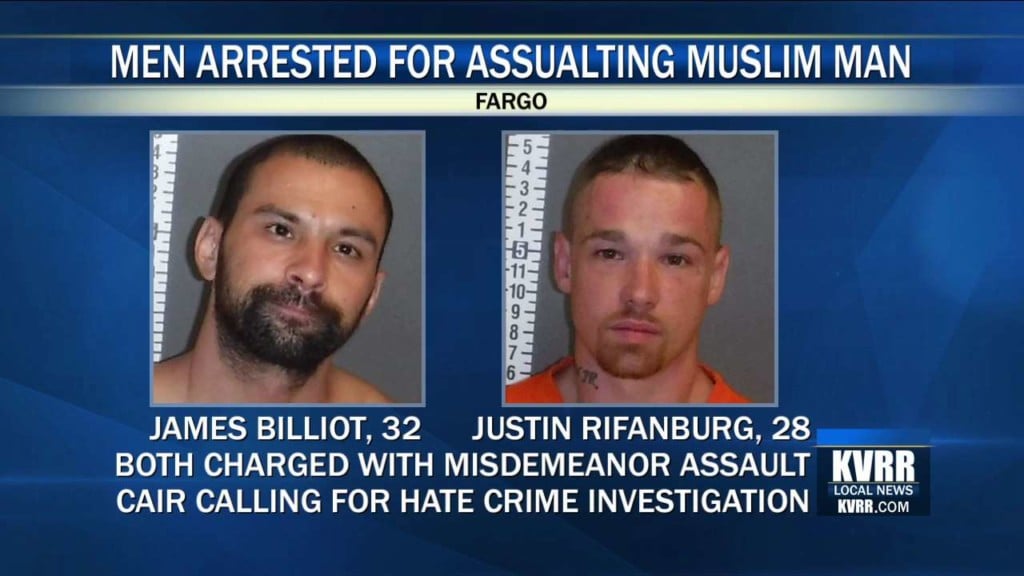 FARGO, ND — The Minnesota chapter of the Council on American-Islamic Relations is calling on local and federal law enforcement to investigate an assault in Fargo as a possible hate crime.
According to CAIR, 32-year-old James Billiot and 28-year-old Justin Rifanburg allegedly made derogatory remarks before assaulting a Somali-American Muslim man.
He suffered non-life threatening injuries.
The man was among three Muslim men in a parking lot while moving into a nearby building early Sunday when they were approached by the suspects.
Billiot and Rifanburg are both charged with misdemeanor assault.