Facebook Post Leads to Shut Down of Free Rabbits at the Red River Valley Fair
The Red River Valley Fair issued a statement saying since the discovery the rabbits have been relocated and are no longer being used as prizes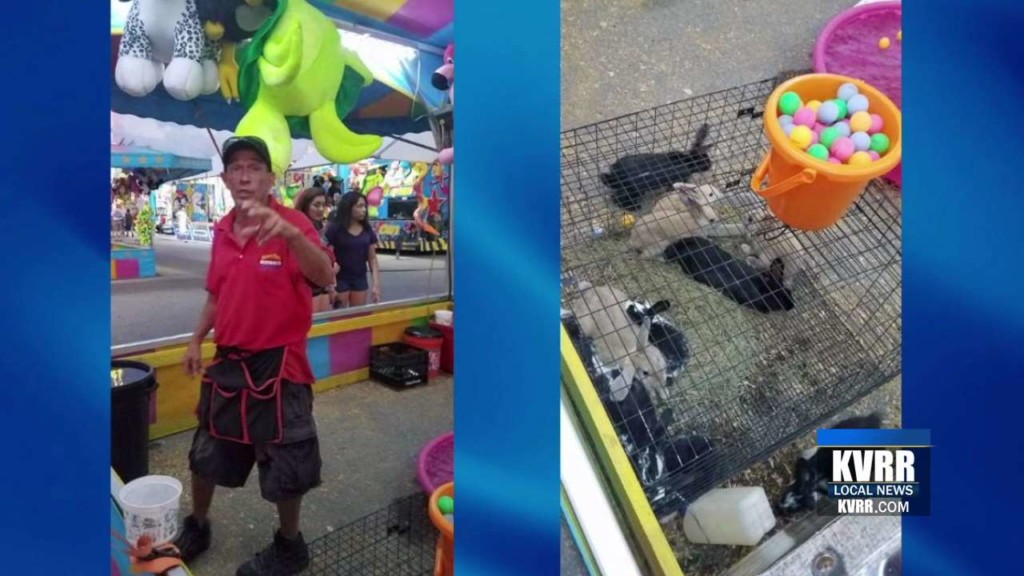 WEST FARGO, ND — Some people were not happy to see the prize being given away at a carnival stand at the Red River Valley Fair.
This Murphy Brothers Carnival stand was giving away live rabbits as prizes.
These pictures were posted to Facebook last night with a caption saying she had confronted the man and asked where the rabbits were from.
He allegedly said he got them from a slaughterhouse.
The Red River Valley Fair issued a statement saying since the discovery the rabbits have been relocated and are no longer being used as prizes.
They say they did not have knowledge of the giveaway and do not condone animals being used as prizes.