Save Our Summer: People Saving Lives Through Donating Blood
The United Blood Services Holds Their Biggest Blood Drive of the Year at the West Acres Mall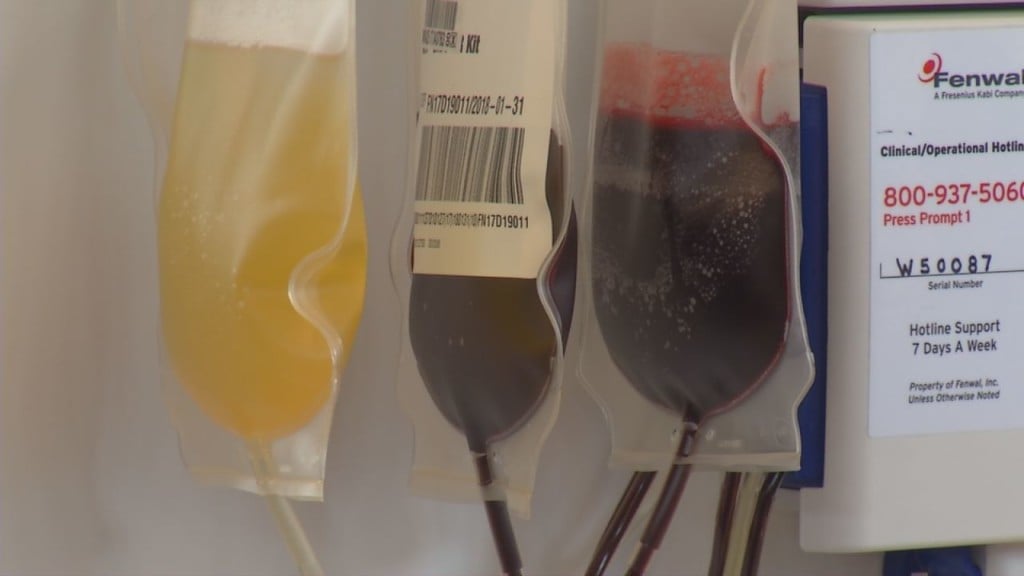 FARGO, N.D. — All week long you have the chance to help save someone's life in our community.
The United Blood Services is hosting their biggest blood drive of the year at the West Acres Mall.
"If there was a tragedy today it's the blood on the shelf that saves that patient's life, we need a constant supply coming into the blood center," said Katie Bartelson of United Blood Services.
And for that reason, United Blood Services is holding a four day long blood drive.
UBS said to help serve all 70 hospitals in our area; they need 250 people to donate a day, which they find harder in the summer.
"During the summer everybody's calendar fills up, there's so much to do family vacations so the needs go up during the summer but our donations decrease because our donations are so busy," Bartelson said.
One long time donor has seen firsthand why it's so important to give blood.
"In my line of work you get to see medical problems, car accidents, other accidents, and my wife works in Sanford ER so she tells me about how you need blood," Said Sgt. James Kringlie of the Fargo Police Department.
He said he hopes other community members contribute, "I give it now so if I ever need it, hopefully there's some that someone can donate for me."
The United Blood Services says that even if you're afraid of needles, they still encourage you to come out and donate blood.
"The shortest part of the whole donation process is the blood draw; it takes between five and eight minutes," Bartelson said.
"It takes a little bit of time that's it. It doesn't really hurt, the Phlebotomists here are really good, you can't feel it at all, and they make you feel at home," Said Sgt. Kringlie.
"With a little bit of your time you can impact a local patient in need and it's not just that patient receiving that blood fusion, but the family and the friends surrounding them, you're also helping them in a way as well," Bartelson said.
The United Blood Services are hoping to have 800 donors come out to the event.
People who donate blood will receive free food, refreshments, and a t–shirt as well as have their name put in a drawing to win a family four pack get away to Minneapolis and a Harley Davidson.
For more information about the event can be found here.