Former First Lady Serves Lunch to Children with Great Plains Food Bank
This program is offered five days a week from noon to 12:30 and will continue until the end of August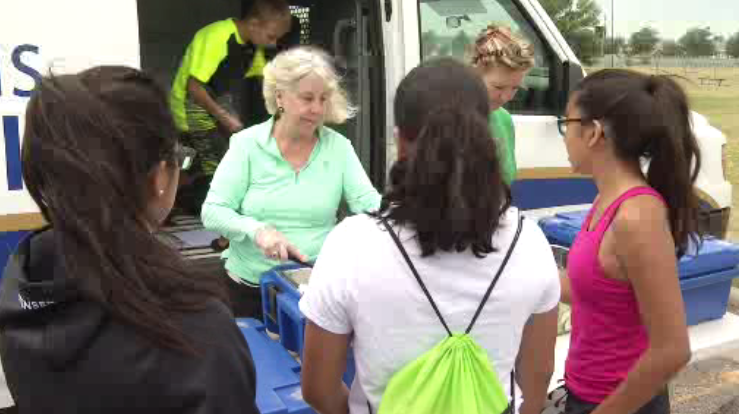 FARGO, ND — Former First Lady Betsy Dalrymple has spent each Wednesday of the summer volunteering with Great Plains Food Bank to provide lunches for the youth.
Each year 33,000 children in North Dakota qualify for free or reduced cost school lunches.
Many worry about where their next meal may come from throughout the summer.
The food bank's mission is to provide a lunch to these children.
This program is offered five days a week from noon to 12:30 and will continue until the end of August.
"I think it's a bigger picture that we all are a part of a community whether we're feeding children that might not have a meal, or just happen to be in the park and get a meal. We have to look out for each other and that's what makes North Dakota a strong place and a great place to live," said Betsy Dalrymple, the Former First Lady of North Dakota and a volunteer.
If you are interested in being a volunteer for Great Plains Food Bank, visit their website.