Farmers Could Lose 64 Million Bushels of Wheat
Punishing Drought Impacting North Dakota, South Dakota & Montana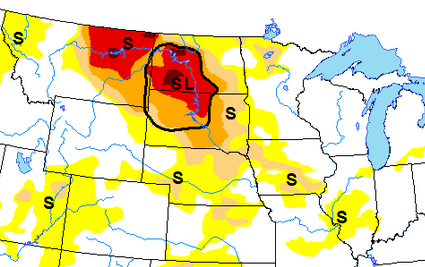 A punishing drought that stretches across much of the Northern Plains is expected to cause farmers to lose 64 million bushels of wheat production this year.
Northeast Montana is experiencing the worst drought in the country, with similar dry conditions in North Dakota and South Dakota.
Federal agriculture officials have labeled as poor or very poor more than half of Montana's 2017 crops of spring wheat, lentils and durum.
Combined, the three crops were valued at more than $600 million in 2016.