Fargo Police Officer Fired for Not Serving the Public
Boelke does have a right to appeal but has not yet made a decision on that matter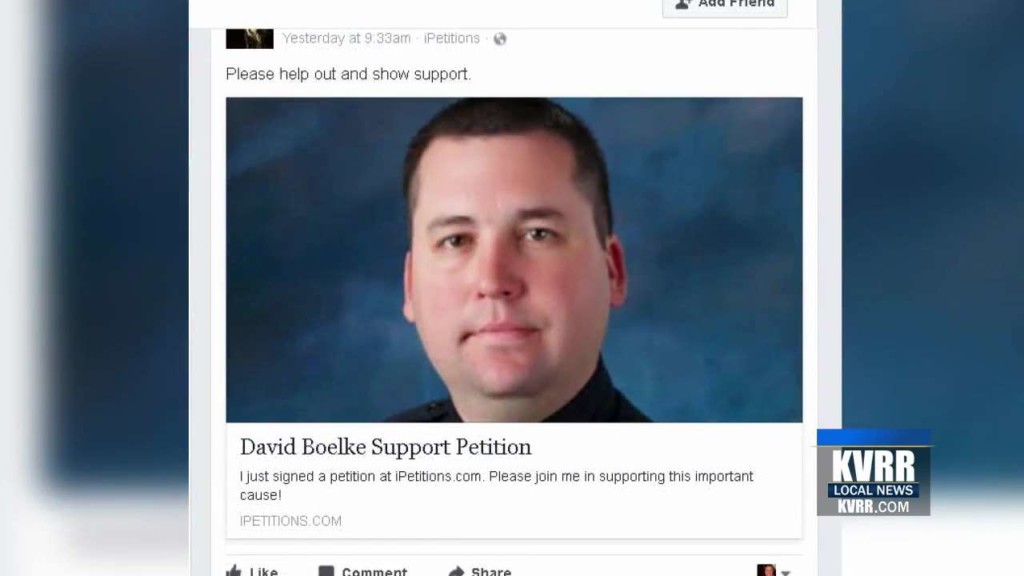 FARGO, ND — The Fargo Police Officer at the center of an internal affairs investigation has been fired.
Despite an online and social media petition in support of Officer David Boelke, Police Chief David Todd says he made the decision to let Boelke go for "intentional and willful decisions to not serve the public."
Todd saID Boelke, who is a 15 year veteran of the force, failed to take reports on a number of calls he responded to, did not collect evidence properly and did not go to scenes of incidents he was assigned to.
Boelke, who has four life-saving awards, does have a right to appeal but his lawyer said he has not yet made a decision on the matter.