Stein Reaches Plea Agreement for Charges During DAPL Protests
While the state has filed the proposed plea deal, a judge has not yet signed off on it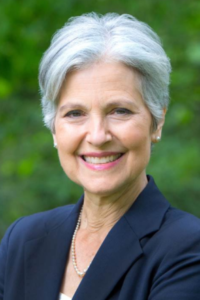 MORTON COUNTY, ND — The former Green Party candidate for president is making a plea on charges brought against her while protesting the Dakota Access pipeline.
Jill Stein has reached a plea agreement with prosecutors on charges of criminal trespass and criminal mischief for spray-painting a bulldozer at the DAPL construction site last September.
While the state has filed the proposed plea deal, a judge has not yet signed off on it.
Stein is facing a possible $3,000 fine and two months in jail.