Missing: Alexandria Teenager With Cognitive Disabilities
Jasmine Block was last seen around 10:30 p.m. at her home on the 200 block of McKay Avenue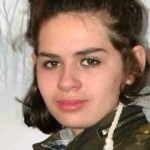 Alexandria, MN – The Alexandria Police Department is asking for the public's help in locating a 15 year old girl.
Jasmine Block was last seen on August 8 around 10:30 p.m. at her home on the 200 block of McKay Avenue.
She was last reported missing last Wednesday.
Block is 5'01", 110 pounds with curly brown hair and brown eyes.
She was last seen wearing red and black pajama pants and an unknown top.
She does not have her cell phone, bicycle or scooter.
Jasmine also has cognitive disabilities that make her vulnerable so police are concerned for her welfare.
If you think you've seen Jasmine or know where she is, please call Alexandria Police Department at 320-763-6631 or dial 911.