Grand Forks Man Arrested for Pointing Gun During Road Rage Incident
Police found the suspect's vehicle in the 2100 block of North 42nd Street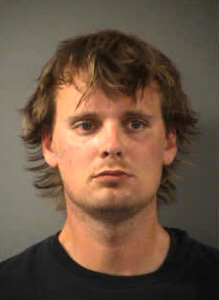 GRAND FORKS, ND — A man with a gun was arrested after a road rage incident in Grand Forks.
Police arrested 29-year-old Justin Tolpingrud after the driver of another vehicle says he pointed a handgun at him.
It happened in the 2700 block of Gateway Drive.
Police found the suspect's vehicle in the 2100 block of North 42nd Street.
Tolpingrud was arrested for terrorizing.
He is being held at the Grand Forks County Correction Center.