St. Cloud Police Need Your Tips on the "Blowtorch Bandit"
The suspect was able to break into a Gate City Bank with a blowtorch and get away with an unknown amount of money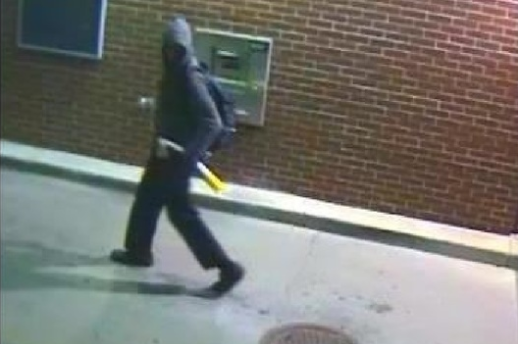 ST. CLOUD, Minn. — They're calling him the "Blowtorch Bandit" and St. Cloud police are asking the public's help in getting him behind bars.
Authorities have released the surveillance photo of the suspect.
The suspect was able to break into a Bremer Bank with a blowtorch and get away with an unknown amount of money.
He also vandalized a Wells Fargo bank while trying to unsuccessfully break in.
Officers were also dispatched to an apartment building where they found an outside vending machine damaged with a blowtorch.
If you have any information, you are asked to contact St. Cloud Police at 320-251-1200.