"Injustice On a Stick" Protest At Minnesota State Fair
Temporarily Shut Down One of The Main Routes To Fairgrounds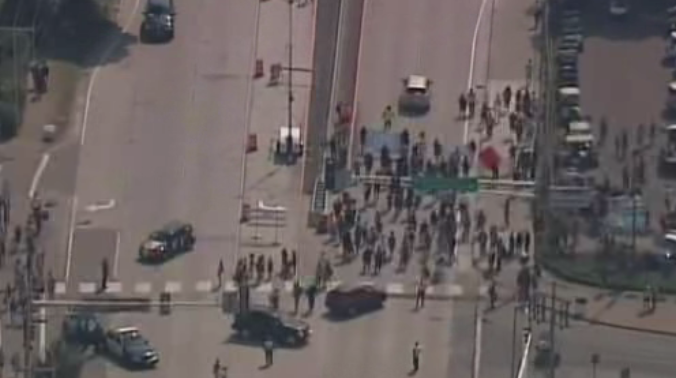 FALCON HEIGHTS, Minn. — One of the main routes to the Minnesota State Fair re-opened after police temporarily shut it down for a protest march.
The march, billed as "Injustice On a Stick," included Black Lives Matter groups and several other organizations. They protested police brutality and white supremacy.
After hearing speeches at a St. Paul park, a crowd of about 100 people marched north on Snelling Avenue to the fairgrounds, on the fair's second-to-last day.
Protesters temporarily forced the closing of the fair's main entrance though many others remained open.