Pheasant Numbers Drop to Near Record Levels
A similar survey in South Dakota shows a 45 percent drop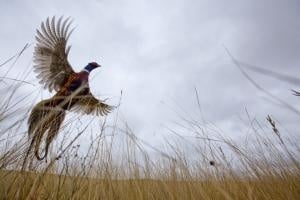 NORTH DAKOTA — Pheasant numbers in the Dakotas are down to some of the lowest levels on record.
Biologists say the drop is blamed largely on the worst drought to hit the states in decades.
North Dakota's roadside pheasant survey conducted in late July and August shows the number of birds is down 61 percent from last year.
A similar survey in South Dakota shows a 45 percent drop.
Hunters typically kill 500,000 pheasants or more in North Dakota.
That number is expected to drop to 300,000 this year.