Governors Burgum and Dayton Agree to Meet on F-M Diversion Project
The two governors talked over the phone to quote "to try to find a path forward'' for the $2.2 billion project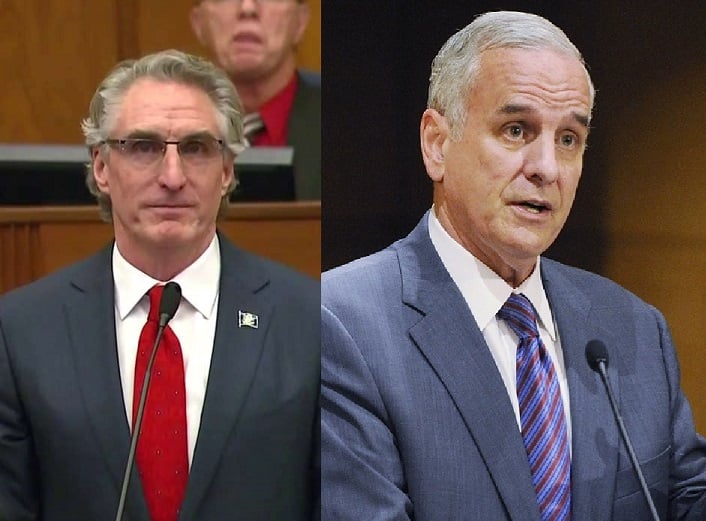 REGIONAL — Governors Doug Burgum and Mark Dayton have agreed to discuss ways to restart the F-M flood diversion project.
The two governors talked over the phone to quote "to try to find a path forward" for the $2.2 billion project.
The 30-mile channel has been approved by Congress and work had begun but a federal judge from Minnesota halted all construction because the project does not have the necessary permits.
Governor Dayton says he he would not negotiate any changes until after he has met again with Moorhead City Officials, area Legislators, and landowners both north and south of the city.