Minnesota Mother of 10 in Jail, Accused of Driving Drunk and Trying to Breast Feed Baby
An off-duty Rochester officer saw Schleicher's car drift off Highway 52 and the officer contacted authorities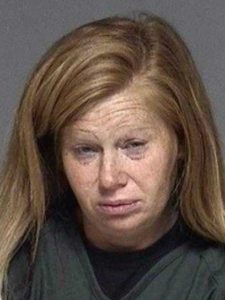 ROCHESTER, Minn. — A Rochester mother of ten had five of her children in her vehicle when she drove drunk, sideswiped a median cable barrier, then exited the highway and pulled over to breast feed her baby along the side of the road.
Charges filed this week in Olmsted County against 40-year-old Tasha Schleicher include child endangerment, felony DWI, and failing to have a driver's license.
An off-duty Rochester officer saw Schleicher's car drift off Highway 52 and the officer contacted authorities.
Records show Schleicher has three prior drunk driving convictions in the past 10 years, including two in Wisconsin.
She is jailed on $25,000 bail.