Grand Rapids Woman Sentenced in Decapitation Case
Greniger testified against her boyfriend, Joseph Thoresen, at his trial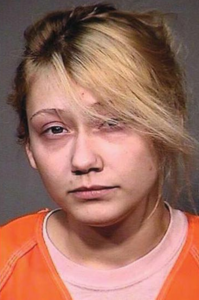 GRAND RAPIDS, Minn. — A Grand Rapids woman has been sentenced to 30 years in prison for her role in the decapitation of a Hibbing man.
Kayleene Greniger, 23, pleaded guilty to second-degree murder.
She admitted to decapitating 20 year-old David Haiman with a machete after her boyfriend assaulted him with a baseball bat and stabbed him near Grand Rapids.
Greniger testified against her boyfriend, Joseph Thoresen, at his trial.
Testimony indicated Thoresen believed that Haiman had raped Greniger.
Thoresen was given a life-prison term.