Bomb Making Materials Found Near Oklee, MN
The Red Lake County Sheriff recovered several pipe bombs hidden in a rubble pile.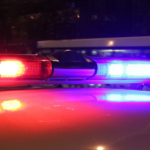 Red Lake Falls, MN — The Red Lake County Sheriff received a report Sunday afternoon that some bomb making materials were found near a hunting cabin in Equality Township, northeast of Oklee.
Once on the scene they found what appeared to be pipe bombs, in a container, hidden in rubble on the complainant's property.
It did not appear the bombs were placed there  to be detonated, instead someone likely put them there to store or hide them.
The Red Lake County Sheriff's Office contacted the Bomb Squad in Grand Forks, ND.
Grand Forks was not given permission to cross state lines, so the Crow Wing County Bomb squad out of Brainerd was dispatched.
Crow Wing disabled the bombs and the scene was secured by 7:30 p.m., Sunday night.
Red Lake County is working with the FBI and Bureau of Alcohol, Tobacco and Firearms in the investigation.
If anyone has information that may be helpful about who placed the bombs on the site, you are asked to call the Red Lake County Sheriff's Office at (218) 253- 2996.