DAPL Protest Piece on its Way to the Smithsonian
It was created by activists to show how far they had traveled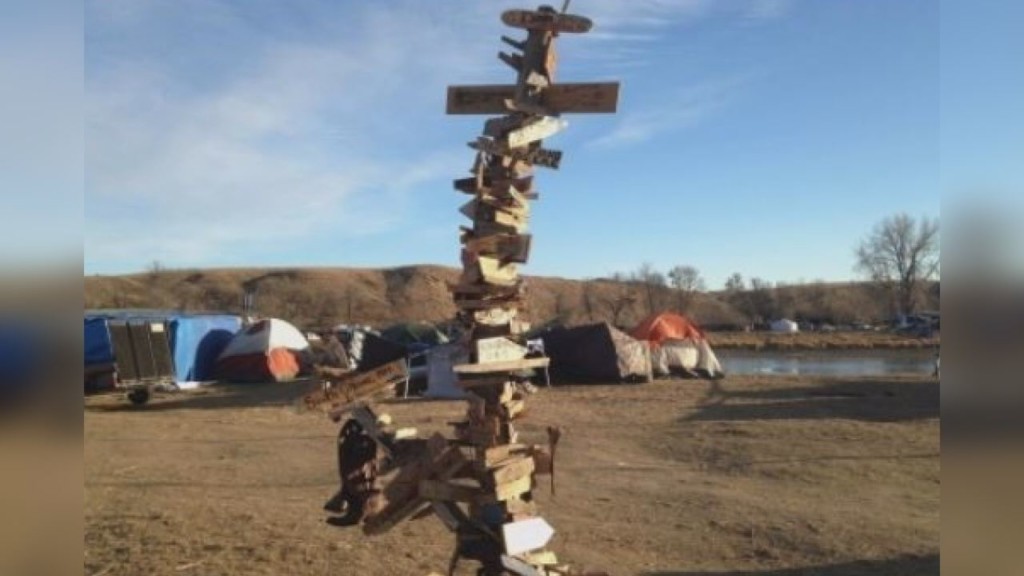 MORTON COUNTY, ND — A piece from the Dakota Access protests is headed for the Smithsonian.
Their National Museum of the American Indian is adding this nearly 12-foot-tall mile-marker post.
It was created by activists to show how far they had traveled.
Since treaties were at the heart of the protest over the 3.8 billion dollar oil pipeline, it'll be added to the exhibit on treaties.
It goes on public display Tuesday and will remain on exhibit through 2021.
The protest camp south of Bismarck at times held thousands of people.
Between August 2016 and February 2017 there were 761 arrests.