Walmart, Target, Whole Foods, Trader Joes Produce Items Being Recalled
Mann Packing, which is a leading vegetable supplier based in California, sells their products all across the country, including in supermarkets across the U.S. and Canada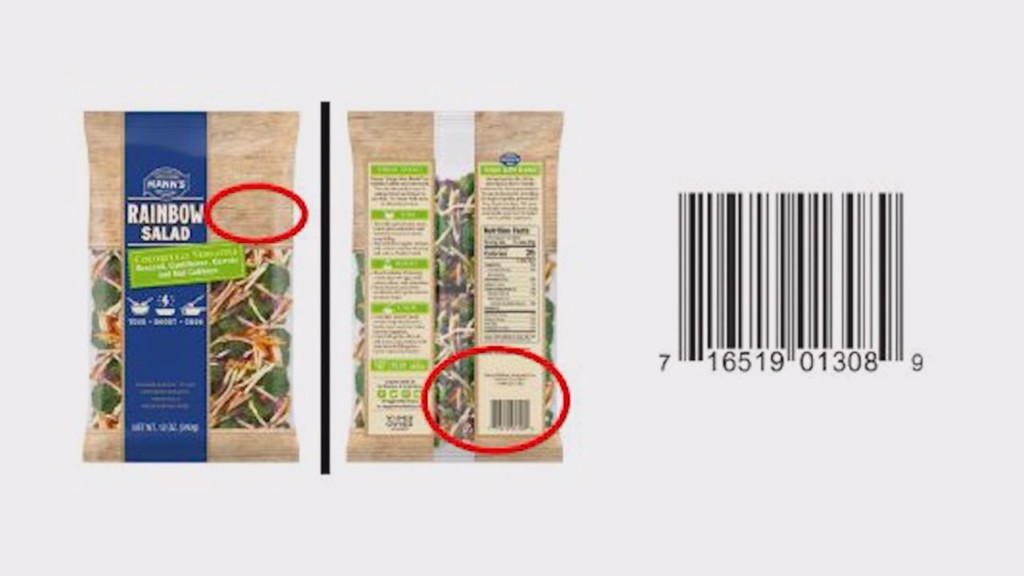 NATIONAL — Mann Packing is recalling several bags of mixed produce that may have been contaminated with listeria.
The company, which is a leading vegetable supplier in California, sells their products all across the country, including in supermarkets across the U.S. and Canada.
Mann Packing affects Walmart, Target, Whole Foods and Trader Joes produce, including packaging under Archer Farms and Western Family.
Company officials say the products recalled are for caution and that no illnesses have been reported.
For more information on specific products, click here to go to the FDA's list.