Hjemkomst Center Lets People Try Foods from the Bible
brunch included many Mediterranean dishes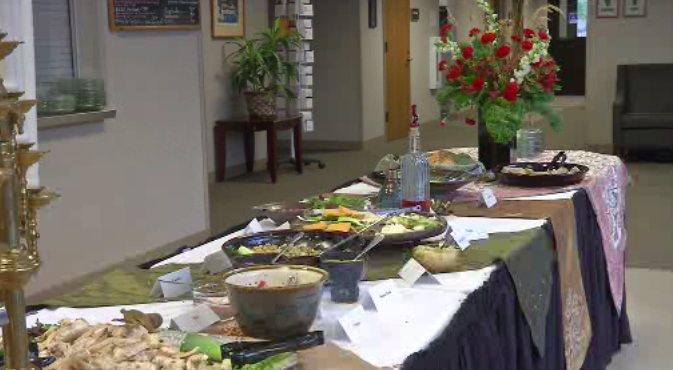 MOORHEAD, Minn. — During the era in which the St. John's Bible takes place, there was no such thing as coffee, sugar, chocolate or potatoes.
The Hjemkomst Center gave people the chance to experience what food was like during that time period at a "Foods in the Bible" fundraiser.
Much of the food included Mediterranean dishes including lamb, goat, cheese and different spices.
They also held a silent auction with items inspired by the St. John's Bible.
"We especially wanted to engage the community as much as possible with the exhibition and in many different ways so we set about to create programming that would make it possible for people to come to the museum," said Maureen Kelly Jonason, executive director of the Historical and Cultural Society of Clay County.
Anyone that paid for the brunch could attend any exhibition at the museum for free.