Hours Before Her Special Early Christmas Day Begins, West Fargo's Debi Berger Passes Away
Debi, who was in hospice care, asked to experience the magic of Christmas one last time. Included is KVRR Reporter Danielle Church's original report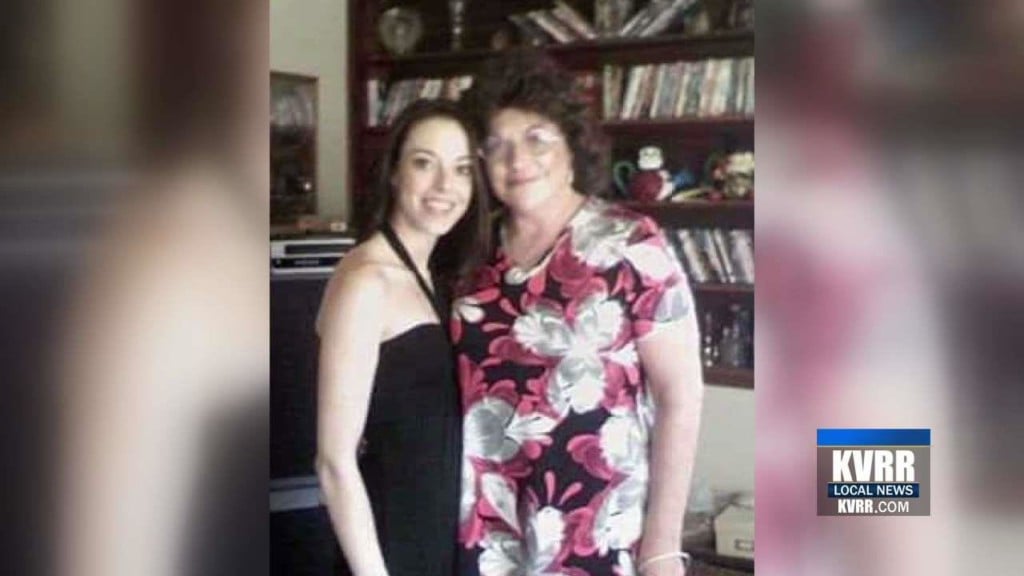 WEST FARGO, ND — We have just received some sad news.  Debi Berger, the woman for whom the City of West Fargo was creating an early Christmas, has passed away.
Debi, who was in hospice care, asked to experience the magic of Christmas one last time.
Her daughter, Britney, and a group of family friends began asking neighbors to hang up their outdoor Christmas lights and displays for Debbie.
This spread into a full-fledged, city-wide effort to create the holiday and grant the 55-year-old her wish.
West Fargo Mayor, Rich Mattern, planned to declare Saturday, "Debi Berger Day."
Kim Satrom, a family friend and one of the organizers of the special day, confirmed that Debi passed away peacefully in her sleep.
Kim says they are hoping the city will still "turn their lights on for Debi."
She says the entire event will go on as planned.
At 6:40 p.m., the family will begin their Christmas Tour and Mayor Mattern will make the proclamation as planned.
We will have complete coverage of "Creating Christmas for Debi Berger" on our website, social media sites and KVRR Local News.
PREVIOUS CONTENT
WEST FARGO, ND — Debi Berger is fighting liver and kidney failure and has been placed in hospice care.
Now, a group of neighbors in West Fargo are trying to grant her last wish.
Christmas is coming a little earlier this year in West Fargo, but it's not for the big man in red and his sleigh driven by reindeer.
It's for 55-year-old Debi Berger, who's been placed on hospice care.
Her wish is to experience the magic of Christmas for one last time.
"The lights have always been my mom's favorite," said Debi's daughter, Britney Berger. "She loves the lights. It's beautiful. It's just one of the prettiest things to her."
Now Debi's wish will be granted by her fairy godmothers all across town, including West Fargo Mayor, Rich Mattern.
"We're going to have some police cars out there with lights on and we're going to have a fire truck, hopefully a ladder truck out there with some lights on it," Mayor Mattern said. "We're going to proclaim it 'Debi Berger Day'."
"This is just the most beautiful, incredible, wonderful thing that could have happened," Britney said, unable to hold back her tears. "It's so much more than I asked for. Thank you to everybody. This is so incredible."
Britney's friend from high school, Kim Satrom, is the one who got the word out when she heard about Debi's condition.
"Something hit me," Satrom said. "Like, if I put myself in her shoes, that could be my mom. It just hurt because eventually I'm going to have to go through this and I would want someone to do it for me."
That feeling has West Fargo neighbors like Trevor Fisher getting involved to help send Debi a message.
"We're just happy to do even just a little bit to make it a little happier for her," Fisher said.
Britney intends to keep all of this a secret from her mom until the big reveal Saturday night.
"I've made sure to block everything on Facebook to the point where I'll get on her computer and hide it on her page," Britney Berger said.
She says her mom is in for one of the biggest surprises ever.
"This, everything the community is doing, that's what Christmas is," Britney said. "That's what it means to her."
It's evident that Christmas is the only thing that isn't loved.
Debi Berger is too.
Doosan Bobcat, All Finish Concrete, Heritage Homes and many other businesses across the F-M area are trying to switch over to their Christmas lighting for Debi.