Fergus Falls Target Supporters Plan Day of Shopping in Attempt to Save Store
They're trying to rally as many people as they can to shop at Target this Saturday to show the business a profitable day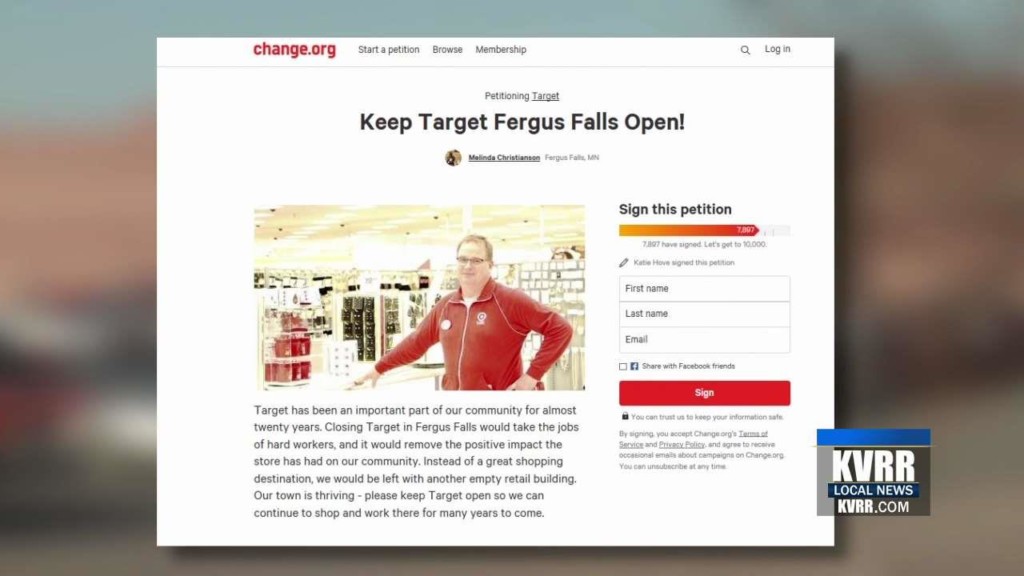 FERGUS FALLS, Minn. — A group of shoppers in Fergus Falls collected more than 10,000 signatures to keep their Target location.
The store is set to close permanently on February 3rd, but many people in the area are fighting to keep its doors open.
They're trying to rally as many people as they can to shop at Target this Saturday to show the business a profitable day.
City officials say more than 90 people will be left without a job and many dedicated shoppers will lose their favorite store.