Minnesota Senator Al Franken Accused of Sexual Misconduct
Franken is facing two accusers. CNN's Omar Jimez reports from Washington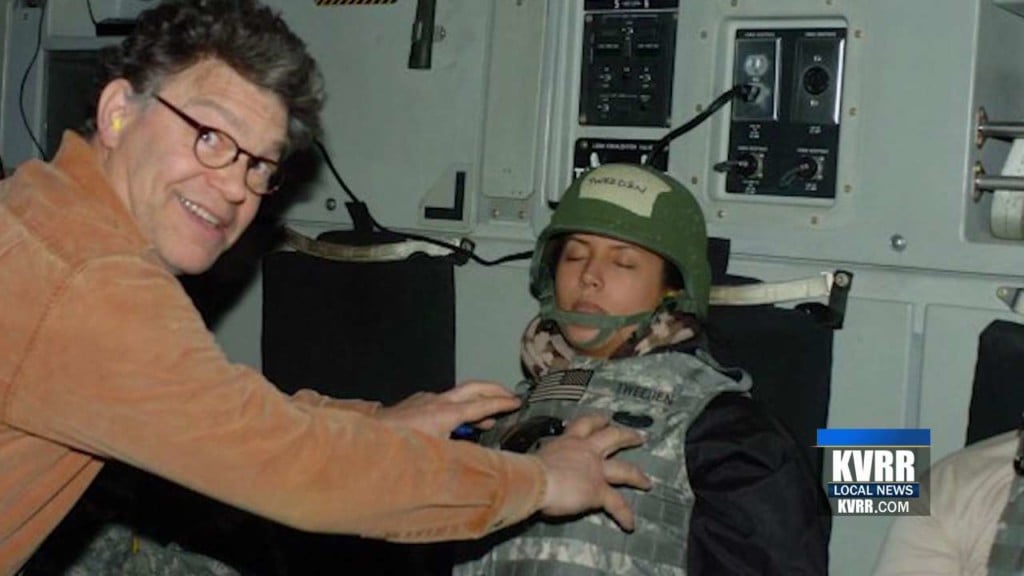 WASHINGTON, D.C. (CNN) — New allegations of sexual misconduct are rocking Capitol Hill.
Democratic Senator Al Franken of Minnesota is facing two accusers.
One of those women says two separate incidents took place on a USO Tour back in 2006, before Franken was a senator.
Franken is the latest political figure to be accused of inappropriate sexual conduct.
Leeann Tweeden, who is now a radio news anchor for KABC Los Angeles, describes the harassment during a USO Tour overseas back in 2006.
She says it happened during part of a comedy skit Franken wrote and the two were supposed to kiss at some point.
Tweeden then says Franken insisted they practice multiple times.
"He just put his hand on the back of my head and he mashed his face against mine," Tweeden said during a press conference. "I mean, it happened so fast. He just mashed his lips against my face and he stuck his tongue down my throat so fast."
She says she immediately pushed him away.
"I just remember I almost punched him, because every time I see him now my hands clench into fists," Tweeden said. "I said, if you ever do that to me again, I won't be so nice about it the second time."
Tweeden also talks about a picture taken when she was asleep.
Franken is seen with his hands over Tweeden's breasts and smiling while he poses for the camera.
Tweeden says seeing the picture makes her feel, "Violated all over again. Embarrassed. Belittled. Humiliated."
Senator Franken released a statement, saying, in part:
"I certainly don't remember the rehearsal for the skit in the same way, but I send my sincerest apologies to LeeAnn. As to the photo, it was clearly intended to be funny but wasn't. I shouldn't have done it."
Majority Leader Mitch McConnell and Minority Leader Chuck Schumer say the ethics committee should review the matter.
Senator Franken says he will cooperate.