Protests Against Sexual Harassment on Minnesota's Capitol Hill
Two other women have come forward and are accusing U.S. Senator Al Franken of misconduct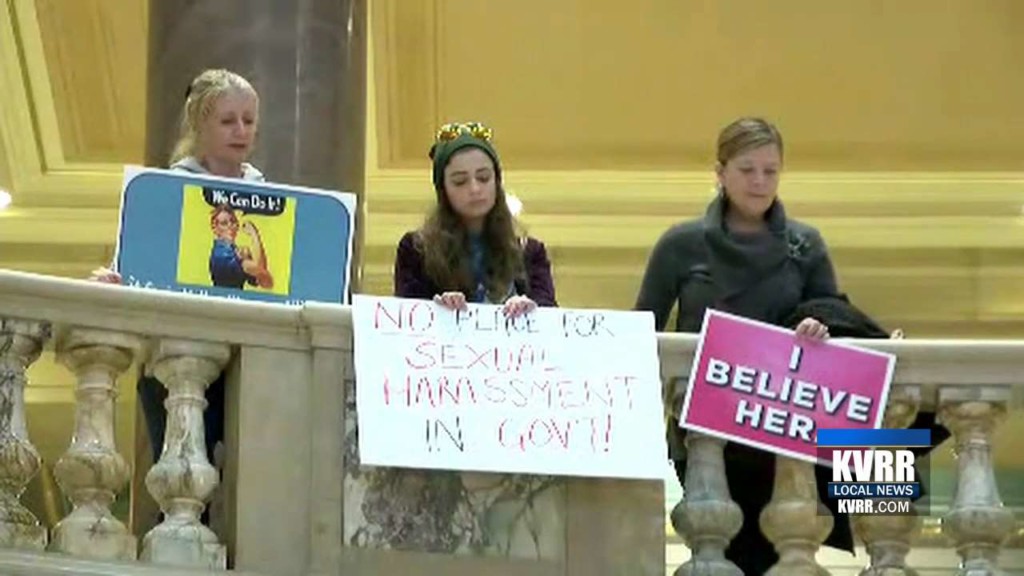 ST. PAUL, Minn. — Multiple political and nonprofit organizations descended on Minnesota's Capitol to show their support for people who have been sexually harassed or assaulted in the workplace.
A crowd gathered with signs and many current and former lawmakers stood up to speak out about Democratic State Senator Dan Schoen and Republican State Representative Tony Cornish, who are both accused of sexually harassing at least five women while in the state legislature.
Two other women have come forward and are accusing U.S. Senator Al Franken of misconduct.
Rebecca Otto, who is running for Minnesota governor says this is not a partisan issue, it's about right and wrong.
"It's hard.  He's as friend.  He's an ally.  And he's very effective.  But we cannot have a double standard when it comes to work places," said Rebecca Otto, the Democratic candidate running for Minnesota governor.
Many of Franken's former female staffers released a statement, saying in part, "In our time working for the Senator, he treated us with the utmost respect."