Sauk Rapids Man, Who Once Baked His Cat, Facing Arson Charges
Facing charges of first degree arson after he is accused of pouring gasoline all over the interior of the Pure Pleasure Adult Bookstore in St. Cloud and lighting it on fire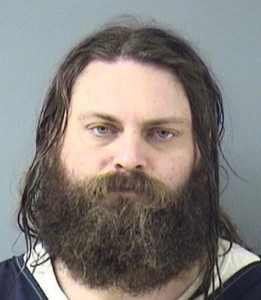 ST. CLOUD, Minn. — A Sauk Rapids man, who was arrested for baking his pet cat in 2014, is back behind bars.
Cody Mann, 32, is facing charges of first degree arson after he is accused of pouring gasoline all over the interior of the Pure Pleasure Adult Bookstore in St. Cloud and lighting it on fire.
Police say no one was hurt but the building is considered a total loss with $380,000 in damages.
Mann has a history of arrests but made headlines for telling police he skinned and baked his cat because he wanted to try "cooking it with onions."