West Fargo's K9 Disco Helps Make $1.3 Million Dollar Marijuana Bust
They found 286 pounds of pot with an estimated street value of $1.3 million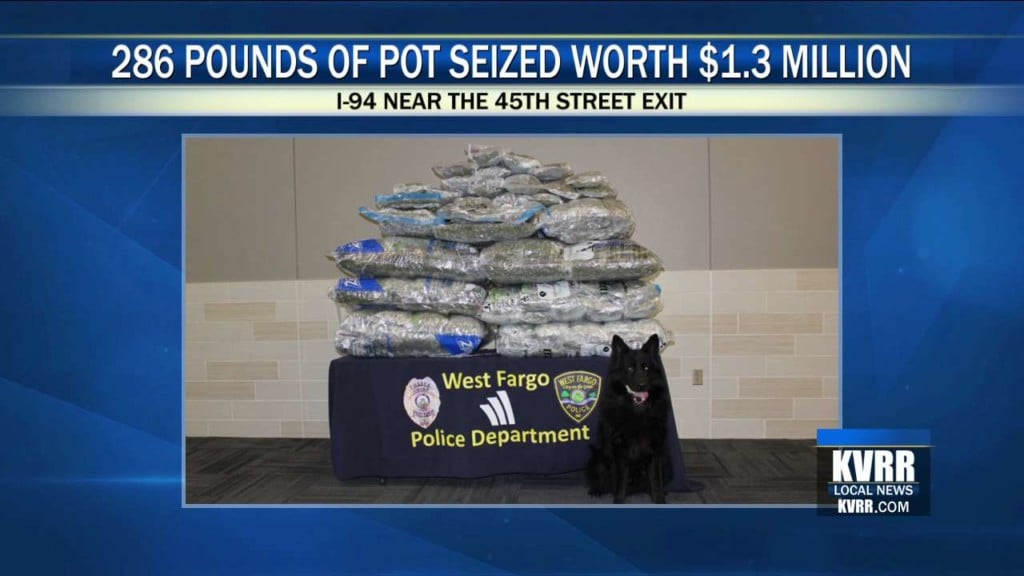 WEST FARGO, ND — A K9 named Disco helped make a major marijuana bust in West Fargo.
The dog hit on the marijuana during a traffic stop this morning on I-94 near the 45th Street exit giving officers probable cause to search the vehicle.
They found 286 pounds of pot with an estimated street value of $1.3 million.
Kimberly Norton, 34, of Askov, Minnesota was arrested for possession of marijuana with intent to deliver.