Sen. Franken Says He's "Embarrassed and Ashamed"
The democrat plans to return to work on Monday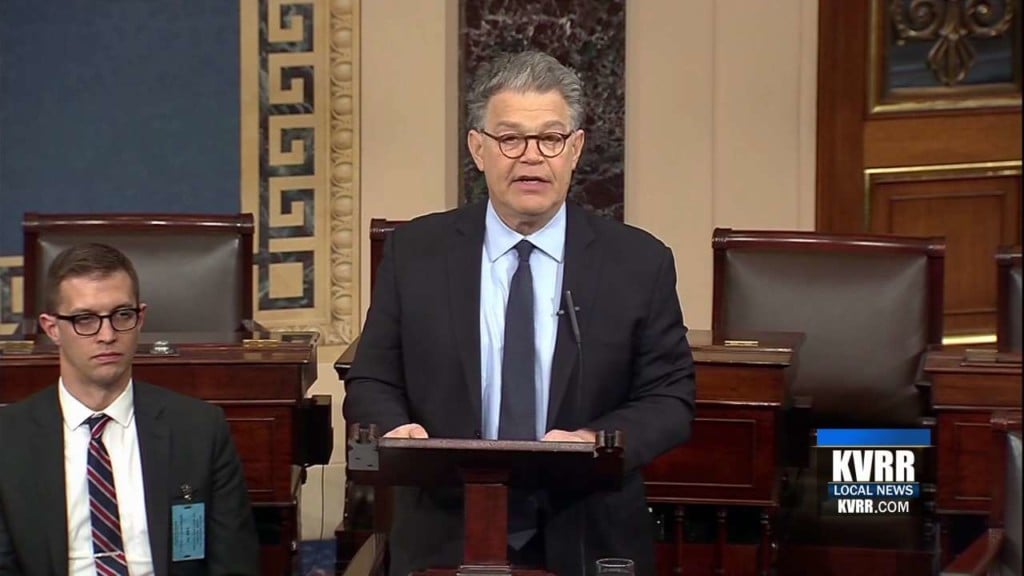 ST. PAUL, Minn. — Minnesota Senator Al Franken says he plans to return to work Monday and is "embarrassed and ashamed" of the groping allegations against him.
The democrat spoke with Minnesota Public Radio this morning along with other news outlets for the first time since four women accused him of misconduct.
Franken says, "The ethics committee is looking into all this. And I will cooperate fully with it. Listen, I know I have a lot of work to do to regain the trust of people I've let down. The people in Minnesota, my friends and supporters, my colleagues, and, especially everyone who counts on me to be a champion, an ally, of women.
Franken says what is important is women should be listened to, and what they say should be respected.
Los Angeles broadcaster Leeann Tweeden says Franken forcibly kissed her while rehearsing for a USO skit and a photo was released that shows him reaching out to grope her breasts.
Three other women allege Franken grabbed their buttocks during political events.
Franken has said he apologizes to any woman who felt disrespected from their encounters.