Gov. Dayton Under Pressure Over Choice to Fill Al Franken's Vacant Senate Seat
Schumer says the party wants more than a placeholder in the seat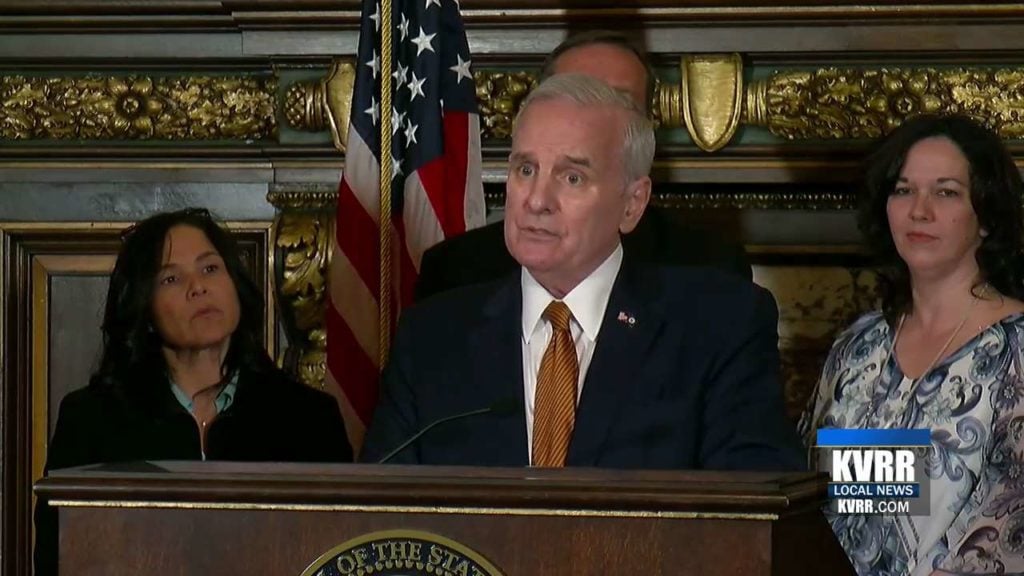 ST. PAUL, Minn. — With the resignation of Al Franken, Democratic leaders may be putting some pressure on Gov. Dayton for his pick for a replacement.
Governor Dayton initially planned to name Lieutenant Governor Tina Smith to Franken's seat, but Senate Minority Leader Chuck Schumer may be asking Dayton to pick someone who will run in the 2018 special election to fill the remainder of Franken's term through 2020.
Schumer says the party wants more than a placeholder in the seat.
However, Smith's camp says the Lt. Governor may be considering a run herself.