Three Arrested After Meth Lab Bust in East Grand Forks
Officers with the Pine to Prairie Drug Task Force busted a suspected meth lab on the 900 block of 20th Street Northwest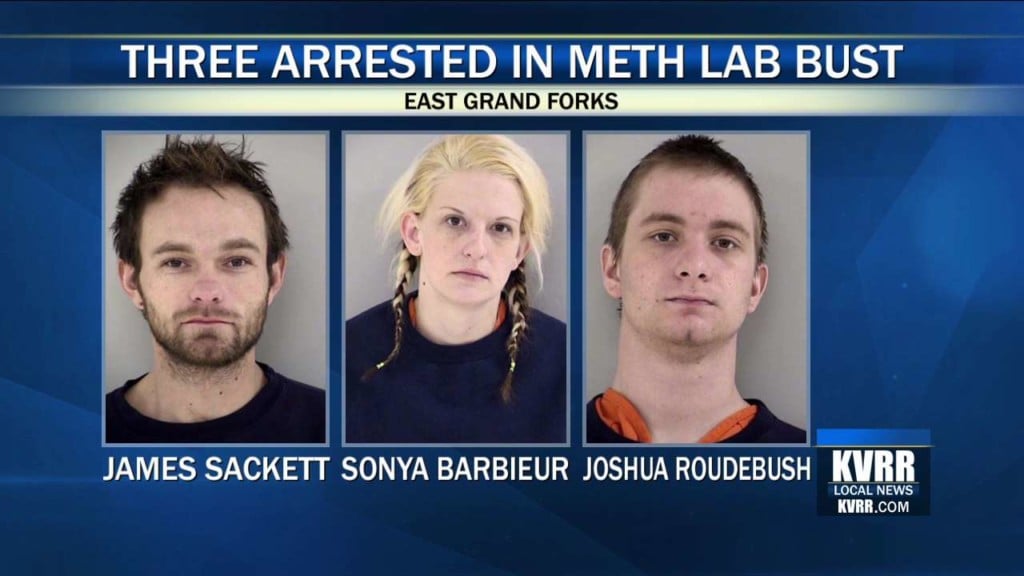 EAST GRAND FORKS, Minn. — Three people have been arrested after a meth lab bust in East Grand Forks.
James Sackett, Sonya Barbieur and Joshua Roudebrush are facing charges of felony meth manufacturing.
Officers with the Pine to Prairie Drug Task Force busted a suspected meth lab on the 900 block of 20th Street Northwest.
All three have previous charges.
Roudebush was responsible for a meth lab explosion near Emerado, North Dakota in July.