Photos With Furry Friends for the Holidays
The Natural Pet Center asked for a donation of either $5 or 3 nonperishable food items in return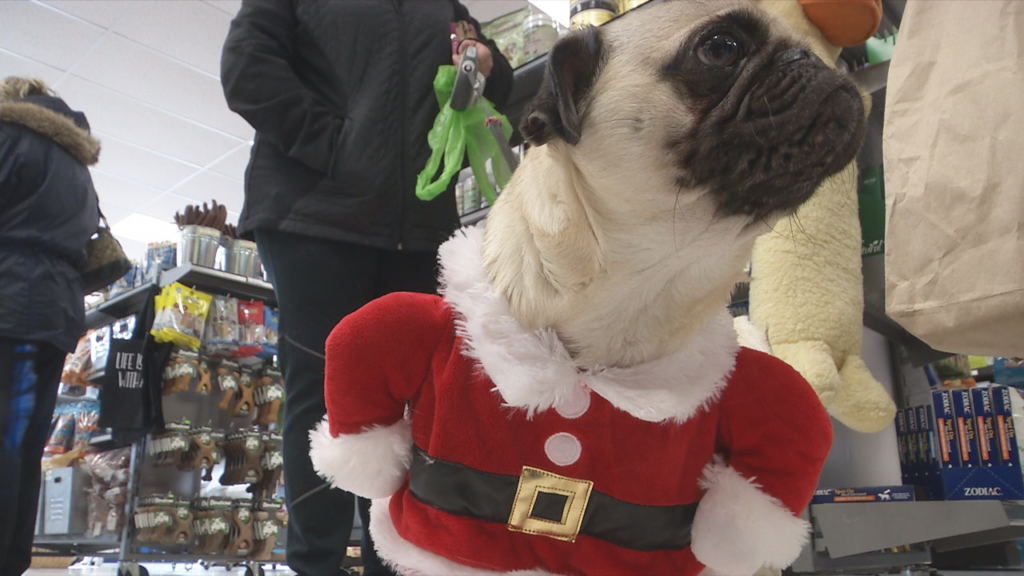 FARGO, ND — The holiday season is all about spending time with the ones you love and that includes your furry friends!
The Natural Pet Center in Fargo gave people in the community a chance to take holiday photos with their pets.
The store asked for a donation of either $5 or 3 nonperishable food items in return.
All donations will be given to the Great Plains Food Bank.
"It's awesome, especially him, he's a day care center dog and so the kids are going to be just as excited to see his picture and when he comes dressed every day and he's just part of the family. They are always there for you and they are always happy. They bring a lot of healing and a lot of love and joy to the holidays. Oh yeah," said the Matcha Family.
This is store's first holiday photo event.
Staff say they are hoping to bring it back next year.