Grand Forks CodeRed Alert System Changes Numbers
Starting today, the number for the CodeRed alert will change to 76993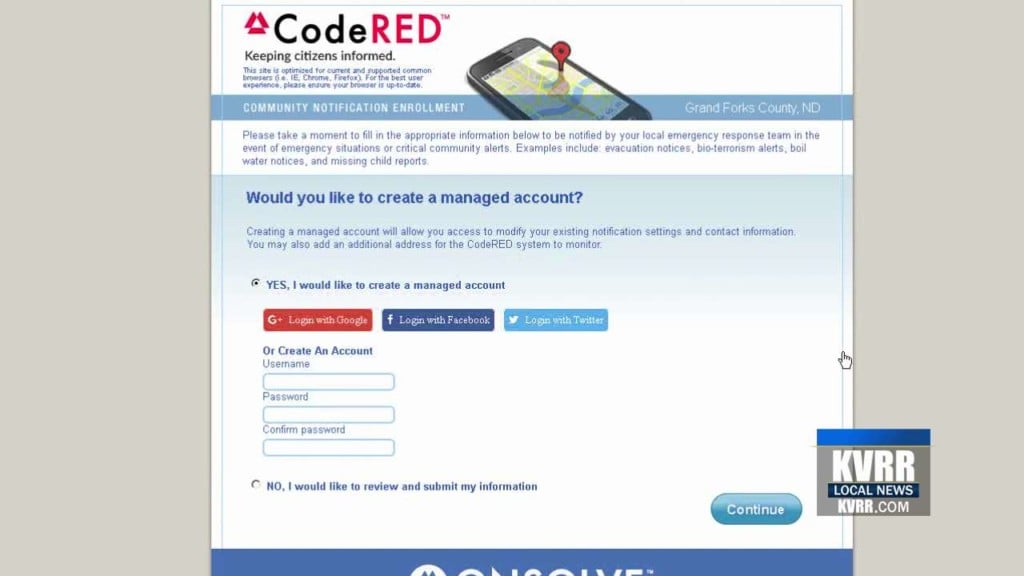 GRAND FORKS, ND — Grand Forks city officials want you to know about a change in the CodeRed alert system.
Starting today, the number for the CodeRed alert will change to 76993.
These alerts come from the city of Grand Forks and are ways emergency services can get messages out to the public quickly and efficiently.
These messages include weather alerts or law enforcement emergencies within the city and people can get them through text messages, phone calls and emails.
You can sign up for CodeRed alerts by clicking here.