Breckenridge Man Sentenced in West Fargo Standoff
Wangstad finally surrendered after more than five hours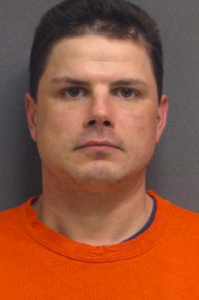 CASS COUNTY, ND — A judge has sentenced a Breckenridge man to 20 years in prison for firing shots at police during a standoff at a West Fargo motel.
Jan Wangstad, 39, was found guilty of attempted murder.
Police, Cass County deputies, the state patrol and Red River SWAT surrounded the Rodeway Inn on Main Ave. in March of last year after a report that a motel guest was acting strangely.
Wangstad finally surrendered after more than five hours.
He was given an additional three years for having a gun as a felon.