Bismarck Police Officer Hurt in Alleged Drunk Driving Crash
The crash happened just after 2:00 'o clock this morning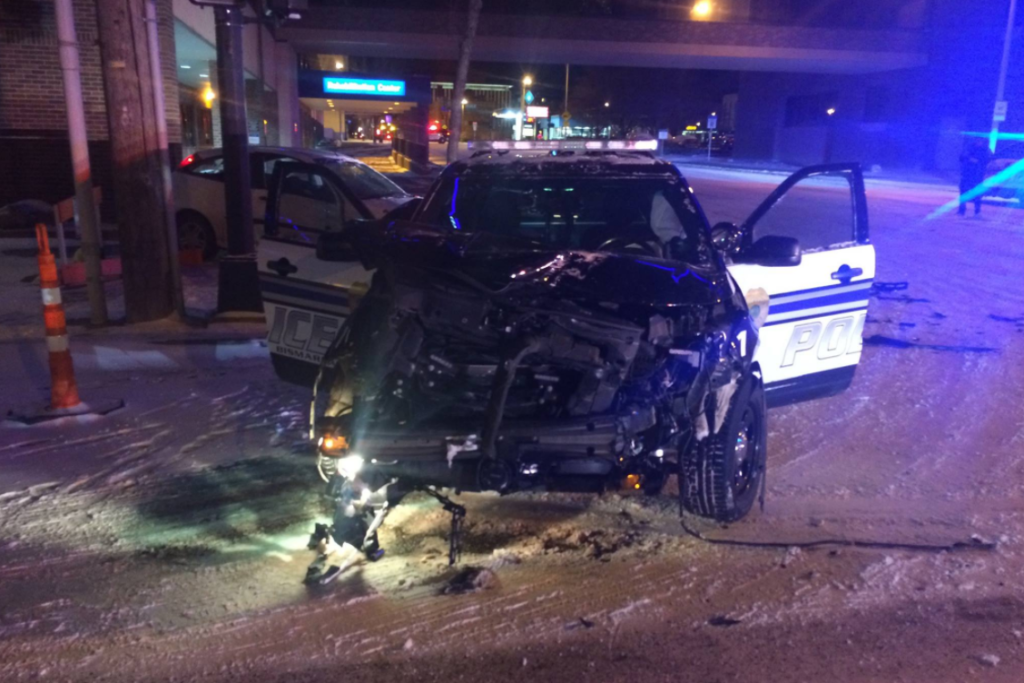 BISMARCK, ND — A police officer was hurt after a crash with an alleged drunk driver in Bismarck.
The crash happened just after 2:00 'o clock this morning.
Authorities say Andrea Lawler of Linton, North Dakota, was driving drunk when she failed to stop at a flashing red light at an intersection just as Officer Dawson Rogstad was driving through.
They say the officer tried to stop, but hit Lawler's car on the passenger side.
Lawler was arrested at the scene and Officer Rogstad was treated for minor injuries.