Minnesota Rooftop Bar Cancels Reservations of Igloo Outdoor Dining
The small igloo huts were popular and the bar had hundreds of reservations to last through the winter months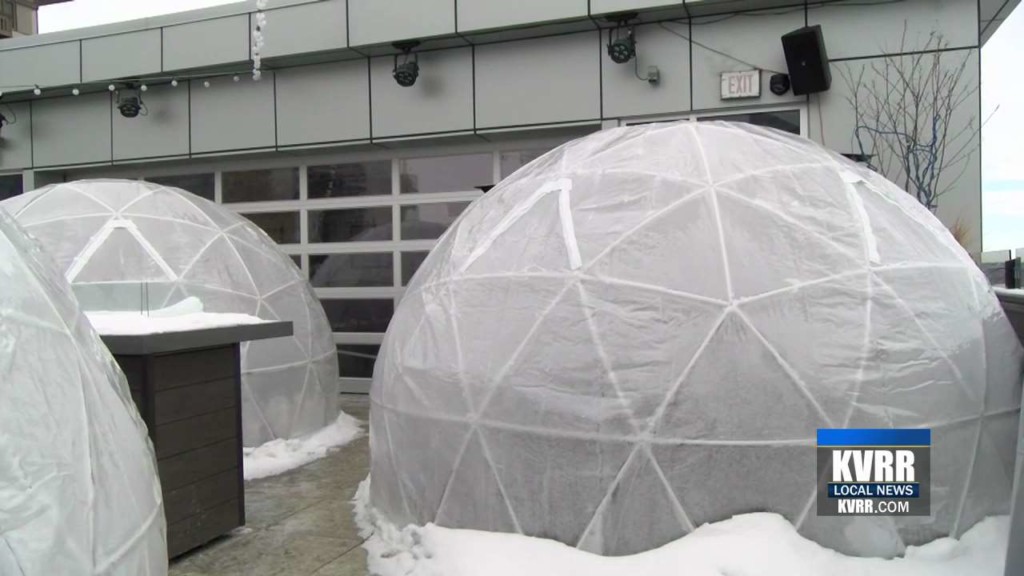 ROCHESTER, Minn. — A Minnesota bar, who was offering a unique dining experience to customers, is being forced to cancel their reservations over a city ordinance.
La Vetta, a rooftop bar in Rochester, installed plastic, heated igloos and placed them as outdoor eating areas for customers.
The small igloo huts were popular and the bar had hundreds of reservations to last through the winter months.
However, a city ordinance forced the bar to remove them and the bar had to cancel on hundreds of potential customers.
"We have 2,000 pounds of sand in these things and they're aerodynamic and the wind goes over them and they stay, you know," said General Manager, Bruce Paine. "It kind of actually pushes them down when it gets windy. But at the end of the day, they're just doing their job."
Paine says he's had several customers ask him to bring the igloos back, but is not sure if he can find a way with how the city ordinance is written.